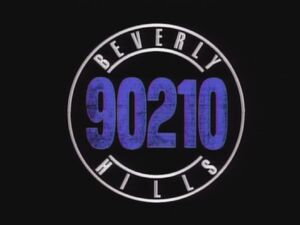 Beverly Hills, 90210 Theme — main theme composed by John E. Davis. It is mix of guitar, saxophone, synth and piano.
Creation
[
]
Composer John E. Davis was hired to score the pilot episode. Aaron Spelling called him a couple of days out from the premiere — Fox executives didn't like main theme, written by unknown rock band, which was hired to do that. Davis had one night to write and present new version of theme to the channel. Davis has never found out the name of that band.
❝
They never told me who it was and I still have no idea, but he said it didn't work out [...] It needed to be contemporary, but also have some semblance of heart to it, so I tried to use both those elements. There are two feels — the rock and roll edge first, then at the end it turns a little sweeter, which was my homage to the family values of the show
—John E. Davis[1]
Versions
[
]
Episode The Green Room features completely different music. Also the episode itself starts with Davis' music in first scene.
Different versions of main theme were used for original opening and closing credits. Two of theme were released on soundtrack albums. Also the tune was adapted to fit different moods and storylines in episodes themselves.
Composer Brian H. Kim reworked the theme for BH90210.
2008 CW REBOOT
Two remix versions were created for "90210". The first version was used as the opening for season 1, while the second — titled 90210 (2009 Remix) — was used season 2 through season 5 and released on an album, 90210: The Soundtrack.
Trivia
[
]
Beverly Hills, 90210 Theme was included in best TV themes compilation music albums lots of times.
Videos
[
]
Media
[
]
'Beverly Hills 90210': How Two Simple Hand Claps Became Iconic (VARIETY • AUGUST 2019)
Notes and references
[
]