The Beverly Hills, 90210 continuity comprises the ongoing timeline and shared characters which link the American television series Beverly Hills, 90210, Melrose Place, Models Inc., 90210 and Melrose Place (2009).
About
The continuity was introduced in 1990 with Darren Star's teen drama Beverly Hills, 90210, which was produced by Aaron Spelling and aired on the FOX television network in the United States. After this series became a worldwide success in 1991, Star expanded the franchise with 1992's Melrose Place—a drama about young adults in Los Angeles which would also grow into a famous hit. The third series, Models Inc., aired from June 1994 to March 1995.
The fourth entry, simply titled 90210, was the first show in the franchise to not debut on FOX in the United States. Originally developed by writer/producer Rob Thomas, who was succeeded by Jeff Judah and Gabe Sachs, the series premiered on The CW television network on September 2, 2008. In September 2009, the fifth series, a follow-up to Melrose Place, also debuted on the CW, and concluded in April 2010.
Production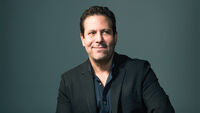 While planning a new teen drama in 1989-90, FOX learned of Darren Star's interest in writing youth-oriented screenplays. Upon being hired by the network, Star created the concept and characters for the series that would eventually become Beverly Hills, 90210. The unexpected worldwide success of this project, as well as that of the spin-off Melrose Place, was largely credited with launching Star's career, while bringing early fortune to FOX in the process.
Aaron Spelling, whose production company helmed the series, was well-known for producing some of the most famous shows on television, including Dynasty and The Love Boat. Spelling would produce the next two shows in the franchise as well, Melrose Place in 1992 and Models Inc. two years later. These spin-offs concluded in 1999 and 1995 respectively, followed by the conclusion of the original series during early 2000.
In 2008, the franchise launched a return via the fourth production, 90210, attracting a new collection of noted creators. Rob Thomas, known for the television show Veronica Mars, began the initial work on the project. Prior to the premiere, Thomas was succeeded by producers Jeff Judah and Gabe Sachs, both known for the series Freaks and Geeks and Undeclared. During the first season, Rebecca Rand Kirshner Sinclair, who'd previously worked on Gilmore Girls and Buffy the Vampire Slayer, became the series' new show runner.
Writers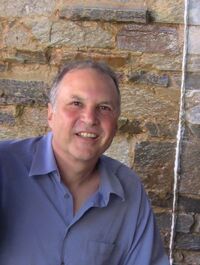 Emmy-nominated scribe Charles Rosin joined Beverly Hills, 90210 in its first year and served as a writer and executive producer, scripting several episodes in seasons to come along with his wife Karen. Other prominent writers who worked on the first series included John Eisendrath and Steve Wasserman.
Charles Pratt, Jr. and Frank South worked closely with Darren Star in writing early seasons of Melrose Place, helping to set the tone of the series as it grew in popularity. Pratt and South would then create the similarly toned Models Inc. Rebecca Rand Kirshner Sinclair wrote for 90210 during the first season prior to her promotion.
Casting
Throughout its run, the continuity has attracted several established actors, while bringing fame to others and the roles which they have portrayed. The narrative's most widely seen character is Jennie Garth's Kelly Taylor, who was instrumental in launching two spin-offs, and has been used in the most episodes throughout the franchise. Also made famous via the first program was male lead Jason Priestley, who earned Golden Globe nominations and began a directorial career via the series, and actor Luke Perry, who won acclaim and drew comparisons to James Dean. The first series brought fame to several other cast members as well.
Melrose Place featured former Dynasty star Heather Locklear, whose performance has been called one of the most prominent of the show, while Models Inc. starred former Dallas actress Linda Gray, and later added Dynasty veteran Emma Samms.
In 2009, singer-actress Ashlee Simpson-Wentz became an original cast member in the Melrose Place (2009) of the franchise.
Series
Beverly Hills, 90210
Main article: Beverly Hills, 90210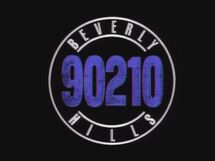 Debuting in 1990, the first series initially followed the teenage lives of several friends who attended the West Beverly Hills High School: Brandon Walsh (Jason Priestley), Brenda Walsh (Shannen Doherty), Kelly Taylor (Jennie Garth), Steve Sanders (Ian Ziering), Andrea Zuckerman (Gabrielle Carteris), Dylan McKay (Luke Perry), David Silver (Brian Austin Green), and Donna Martin (Tori Spelling). As the series progressed, several other characters were introduced at varying points.
The series originally centered around the culture shock of twins Brandon and Brenda as they adjusted to the new experiences and friends that awaited them upon their family's move to Beverly Hills. As the show progressed, however, it gradually became more of an ensemble cast drama, and equal attention was given to the parental issues, academic matters, career aspirations, and romantic concerns of the other characters. One of the series' early focal points involved a briefly forbidden Brenda-Dylan relationship—along with a subsequent triangle involving Kelly. Other prominent stories included the beginning of a long relationship between Brandon and Kelly, a similar bond between Donna and David, and a rally organized on Donna's behalf in order to overturn a school ruling against her.
Toward the end of the second season, the character Jake Hanson—a tough but mellow biker who served as an older friend and mentor to Dylan—briefly arrived for a construction job at Kelly's house. The subsequent attraction that developed between a resistant Jake (Grant Show) and a willing Kelly led into the second series of the Beverly Hills, 90210 continuity.
Melrose Place
Darren Star's next show, which began production in 1992, followed the lives of several young tenants in an apartment complex in L.A. The story line between Kelly and Jake was resolved over a series of episodes, with a persistent Kelly eventually letting go and returning to Beverly Hills.
Originally conceived as a lightly toned drama about the personal and professional lives of yuppies, Melrose Place began to change with the arrival of testy Amanda Woodward (Heather Locklear). Her conflicts with the generally strait-laced Alison (Courtney Thorne-Smith) over Alison's roommate Billy (Andrew Shue) quickly became the show's centerpiece. Also focused upon was the adulterous relationship of Dr. Michael Mancini (Thomas Calabro) and his colleague Kimberly Shaw (Marcia Cross), which was eventually discovered by Michael's wife Jane (Josie Bissett).
With the progression of the second season—which was highlighted by divorce, blackmail, revenge, character revamps, and much angst between couples—the show had begun to secure a reputation for darker, more extraordinary story lines. This kind of storytelling would become a series standard throughout the remainder of the show's run.
Toward the end of season 2, a somewhat mellowed Amanda was reunited with her long-estranged mother Hillary (Linda Gray)—the owner of a modeling agency. This development would provide a foundation for the franchise's third story.
Models Inc.
Models Inc. debuted in the summer of 1994. Like its predecessors, the series was produced by Spelling Television, but created by Charles Pratt, Jr. and Frank South. The show followed the lives of Hillary and several of the disparate, ambitious models in the titular agency—women whom Hillary sometimes felt a motherly bond toward. Also present was Hillary's son David (Brian Gaskill), the company's loyal, valiant, and occasionally hot-headed vice president. In observance of continuity, actors Grant Show and Daphne Zuniga briefly appeared at the beginning of the first episode as their Melrose Place characters. Jake and Jo saw off a young model (Cassidy Rae) as she ended her brief stay in the apartment complex and headed to the agency.
Unlike the previous two shows in the franchise, Models Inc. did not experience significant changes in character focus or tone—choosing, instead, to explore its ensemble cast from the start and immediately present the kind of story lines that had made Melrose Place famous. The initial focus of the series was a mystery surrounding the murder of model Teri Spencer (Stephanie Romanov), who'd announced her intentions to leave the agency. For a number of episodes throughout the first story arc, suspects included Hillary, Teri's ex-boyfriend Brian (Cameron Daddo), Teri's rival Julie (Kylie Travis), and Teri's own sister Carrie (Carrie-Anne Moss). Once the killer was revealed, the characters moved on, with their focus switching to the arrival of Stephanie Romanov's new character Monique, a model who was a nearly dead ringer for Teri. The remainder of the series centered largely around the models' growing relationships with their boyfriends and each other, while also dealing with the issues of substance abuse and the pressures of the business. Primary antagonists included several figures from the past—including a stalker, a jealous sister, and Grayson (Emma Samms), the cunning and powerful ex-wife of Monique's boyfriend.
The series was cancelled in March 1995. Jake Hanson, who was originally introduced in the continuity's first show, was the only character to appear in both Beverly Hills, 90210 and Models Inc.
90210
Main article: 90210
90210, which premiered on September 2, 2008, is produced by CBS Paramount Network Television, and was created by Rob Thomas, Gabe Sachs, and Jeff Judah. The show acts in part as a re-imagining of the original series, following two siblings—Annie Wilson and her adopted brother Dixon, played by Shenae Grimes and Tristan Wilds—who moved to Beverly Hills with their family and enrolled in West Beverly High. As with Brandon and Brenda 18 years before, Dixon and Annie meet several new friends who compose the rest of the cast, including Naomi Clark, Erin Silver, Adrianna Tate-Duncan, and more.
Among the returning characters is Kelly Taylor, who has appeared in a recurring role while serving as a guidance counselor at the school. Brenda Walsh has also made appearances, reuniting with Kelly and serving as a guest director of a school musical.
Melrose Place (2009)
Melrose Place, a follow-up to the 1992 show of the same name, is the fifth series of the continuity. Among the characters is David Breck, the son of Michael Mancini. Other featured characters include Ella Simms, Auggie Kirkpatrick, Lauren Yung, Riley Richmond, Jonah Miller, and Violet Foster. Sydney Andrews, Michael Mancini, Jane Mancini, Jo Reynolds, and Amanda Woodward also appear. The series aired from September 2009 to April 2010.
Crossover cast
Several actors have portrayed more than one character throughout the continuity, many of them appearing as regulars on one series and as guest stars on another. In some cases, a performer has appeared in different roles on the same show.
* The character has also been seen in more than one program.
Actor
Beverly Hills, 90210
Melrose Place
Models Inc.
90210
Melrose Place (2009)
Sarah Aldrich
Gwyneth Adair
Madison's Mom
Linden Ashby
Charles Reynolds
Brett Cooper
Michael Reilly Burke
Jeff Stockmann
Fred Lindquist
Gary Sarling
Janet Carroll
Patsy Regan
Marion Shaw
Natalia Cigliuti
Chloe Davis
Elena Burns
Denise Dowse
Yvonne Teasley
Harriet Strathmore
Rob Estes
Sam Towler
Kyle McBride
Harry Wilson
Tracy Fraim
Lenny Zeminski
Bob Matthews
Linda Gray
Hillary Michaels*
Victoria Brewer
Teresa Hill
Claire Duncan
Linda Holden
Stanley Kamel
Anthony Marchette
Bruce Teller
Brooke Langton
Suds Lipton
Samantha Reilly
Adam Kaufman
Brock Paige
Toby
Laura Leighton
Sophie Burns
Sydney Andrews*
Jessica Lucas
Kimberly MacIntyre
Riley Richmond
Niall Matter
Greg Davis
Rick Paxton
Dina Meyer
Lucinda Nicholson
Sheila
Christina Moore
Anchor
Tracy Clark
Phil Morris
Detective Hayes
Walter
Claudette Nevins
Vivian Carson
Constance Fielding
John Newton
Ryan McBride
Mark Warriner
Melissa Ordway
Sydney Price
Morgan McKellan
John Reilly
Bill Taylor
Mack McBride
Denise Richards
Robin McGill
Brandi Carson
Gwen Thompson
Stephanie Romanov
Teri Spencer*
Monique Duran
Lonnie Schuyler
Dr. Dave Smith
Alan Ross
Ben Singer
Greg Vaughn
Cliff Yeager
Kai
James Wilder
Reed Carter
Adam Louder
Nick Zano
Preston Hillingsbrook
Drew Pragin
Characters with multiple appearances
The following characters appear in multiple series.