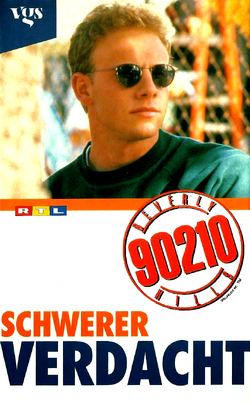 Serious Suspicions (originally Schwerer Verdacht) — fifteenth novel in Beverly Hills, 90210 novel series. It's written by Mike F. Thompson and published by VGS in february 1996 in German.
ISBN: 3802523520
Number of pages: 224
Edition: hardcover
Description
[
]
Episodes
[
]
Novel is based on season 4 episodes teleplay.