The Pitch is the 2nd episode of BH90210. It aired on August 14, 2019.
When FOX greenlights a 90210 reboot, on the condition that seven of the original "Beverly Hills, 90210" cast members get on board, Tori and Jennie confront each of their former castmates and are met with more resistance than they had anticipated. Meanwhile, the gang deals with the repercussions of their actions in Las Vegas, Shannen gets a call from a friend and former "Beverly Hills, 90210" costar Christine Elise pops back into their lives.
Special Guest Star

Recurring cast

Guest starring

Tahmoh Penikett as Jack Carlisle
Evan Roderick as Chaz Bryant

Co-Starring

Julia Benson as Female Exec
Zahf Paroo as Male Exec
Olivia Poon as Casting Director
Josh Epstein as Producer
Jaycie Dotin as Director
Kam Kozak as Supervisor
Judith Maxie as Judge
Arjun Malik as Paparazzo
Michael McIntyre as Johnson Deitz
David Nykl as Doctor
〉

I know things have changed, but they haven't changed enough. We can do better. We need to do better

〈

—Gab to Tori
On the list of outdated offensive stuff:

Tori derogatorily calling Andrea frumpy and nerdy
Tori's creepy fan being an overweight guy
listen to your heart | ROXETTE
jennie's dream
want what you got | THE BEACHES
arrival at the courthouse
gitche gumee | NIGHTGAMES
tori asks jason to join a 90210 reboot
blue/green | TITANICS
jason and gabrielle talk
high note | GAWVI
everyone agrees to join the reboot
hold on | FORD TURRELL
jason meets jack carlisle
poison | BELL BIV DEVOE
nothin' on you (feat. bruno mars) | B.O.B. • BRUNO MARS
want to want me | JASON DERULO
wannabe | SPICE GIRLS
i could be the one (avicii vs. nicky romero) | AVICII • NICKY ROMERO
we are family | SISTER SLEDGE
soak up the sun | SHERYL CROW
when i'm with you | BEST COAST
all the stars (with SZA) | KENDRICK LAMAR • SZA
SPOTIFY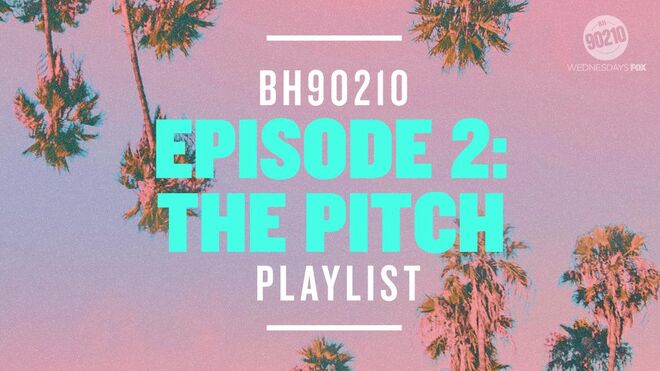 Community content is available under
CC-BY-SA
unless otherwise noted.