The Reunion is the premiere of BH90210. It aired on August 7, 2019.
Having gone their separate ways since the series "Beverly Hills, 90210" ended 19 years ago, the cast reunites at a 30th Anniversary fan convention in Las Vegas, causing old flames, feuds and feelings to reignite. At the end of the weekend, Tori suggests that they get a 90210 reboot off the ground.
Special Guest Star

(archive footage from The Green Room)

Recurring cast

Guest starring

Jason Kennedy as Moderator
Evan Roderick as Chaz Bryant
Ali Liebert as Theresa

Co-Starring

Jenna Rosenow as Stacey Wilson
Brad Bergeron as Matthew
Destiny Millns as Heather
Peter Chao as Director
Meena Mann as Reporter
Christopher Russell as Pig Farmer
Riley Orr as Front Desk Clerk
Arianna McGregor as Crazed Fan
Nik Vasilyev as Some Dude
Lydia Campbell as Audience Member #1
Veronika Hadrava as Audience Member #2
Darren Martin as Audience Member #3
Kate Whiddington as Bea
Sebastian Billingsley-Rodriguez as Callum
Jordyn Oladapo as Bryce
Milah Thompson as Olivia
Takaya Ayanna Kelly as KJ
Beckham Skodje as Rocco
Bailey Skodje as Emma
Cruze McKinnon as Declan
Everly & Georgia Brown as Hazel
〉

How could you grow up with every advantage in life and still struggle to support your kids? It's MIND-BOGGLING to me!

〈

—Ian to Tori
all 4 love | COLOR ME BADD
tori's dream
sweet spot | KIM PETRAS
ian and stacey's photo shoot
roll with me (feat. shungudzo & ziezie) | BANTO • JONAS BLUE
cast have drinks
away | NIKO THE KID • BIPOLAR SUNSHINE
tori talks to jennie at the pool
made of mine | GOLD FIR
gabrielle talks with theresa
sun goes down | CHANCE PEÑA
tori and brian do shots
move (feat. sophia black) | SLEEPY TOM
jennie flirts at the pool
paradise | JON BRYANT
jennie and jason talk at the bar
add a friend | KYD THE BAND
jason and jennie hook up
the sign | ACE OF BASE
gang flees the scene
juice | LIZZO
waking up in vegas | KATY PERRY
i kissed a girl | KATY PERRY
the boys are back in town | THIN LIZZY
no diggity | BLACKSTREET • DR. DRE • QUEEN PEN
truth hurts | LIZZO
good vibrations | MARKY MARK & THE FUNKY BUNCH • LOLEATTA HOLLOWAY
back to life | SOUL II SOUL
break up with your girlfriend, i'm bored | ARIANA GRANDE
only human | JONAS BROTHERS
paradise | BAZZI
beautiful | BAZZI
close to me | ELLIE GOULDING • DIPLO • SWAE LEE
summer days (feat. macklemore & patrick stump) | MARTIN GARRIX
damn i wish i was your lover | SOPHIE B. HAWKINS
set adrift on memory bliss | P.M. DAWN
SPOTIFY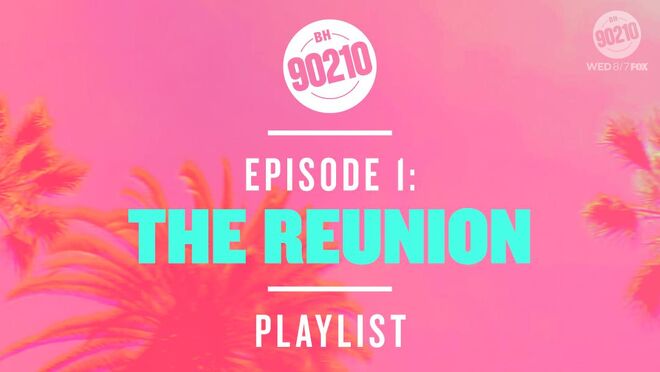 Community content is available under
CC-BY-SA
unless otherwise noted.